AIT publishes Collection of Documents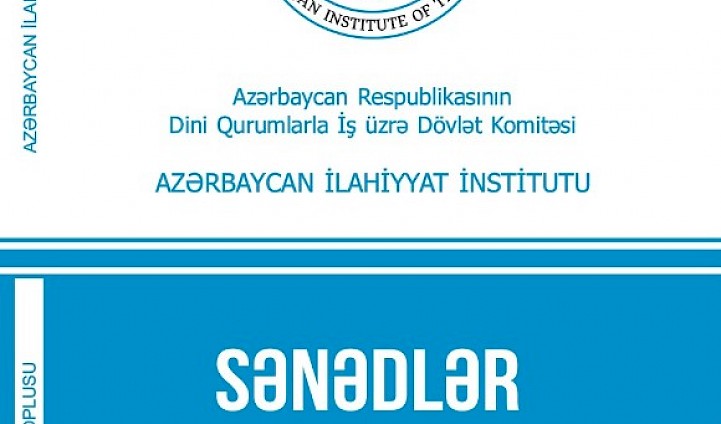 Azerbaijan Institute of Theology (AIT) published Collection of documents in its second edition. It's worth noting that the sample has been updated with a few new features.
The collection, edited by AIT rector Agil Shirinov, contains approximately 40 documents regulating all spheres of university life in 6 sections. The book contains regulations, instructions, rules, and information about the Institute's governing bodies, structure, organizations, educational organization, scientific activity, and internal discipline. It is primarily intended for use by educational process participants.
The documents refer to the Constitution of the Republic of Azerbaijan, the Law of the Republic of Azerbaijan "On Education", decrees of the President of the Republic of Azerbaijan, decisions of the Cabinet of Ministers of the Republic of Azerbaijan, the Charter of the Eurasian Economic Union and other legislative acts in force in the territory of the Republic of Azerbaijan.
In the future, the Institute's scope of activities will be expanded, existing regulations and rules will be improved by creating new structural units, and new documents will be prepared.
Azerbaijan Institute of Theology is working on a number of book and textbook publishing projects. The project, "Theological Publications," entails the publication of books by AIT teachers and specialists working in this field.
The Institute aims to study problems in theology, conduct research that meets international standards, and publish the results.