New issue of Religious Studies has been published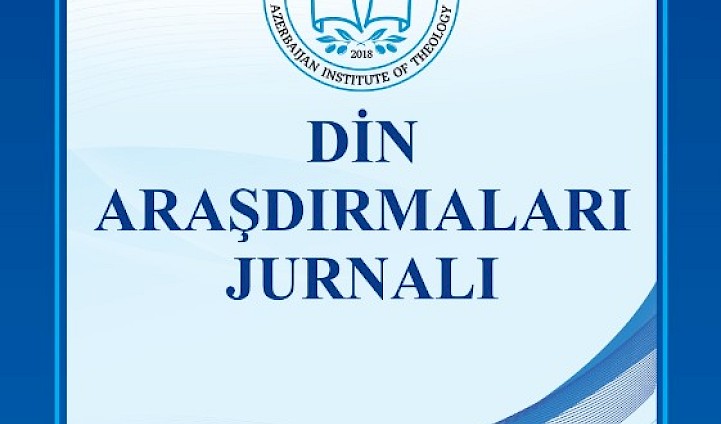 The eighth issue of the journal Religious Studies, one of the main indicators of academic activity of Azerbaijan Institute of Theology (AIT), has been published.
The primary goal of the journal is to introduce the articles of researchers conducting studies in the field of religion in our country and around the world. Published biannually, the new issue of the journal contains eight articles. Professional and influential researchers in their fields presented scholarly articles on sociology of religion, interpretation, history of Islamic sects, philosophy, Islamic law, Sufism and multiculturalism. The journal also included articles in Azerbaijani, Turkish, and Arabic. The journal's editorial board consists of well-known researchers working in higher education institutions in Azerbaijan, Turkey, Russia, Pakistan, Kazakhstan, Iran, and Switzerland.
It is worth noting that the publication rules of the journal were developed in accordance with the requirements established for scientific journals by the Higher Attestation Commission under the President of the Republic of Azerbaijan as well as international standards in this field.
Azerbaijan Institute of Theology is a higher religious education institution. The institute prefers to publish monographs, textbooks, teaching materials, programs and articles in a variety of social science fields, including religion.
Academic publications are one of the main indicators of the scientific activity of higher education institutions. The journal Religious Studies will be included in well-known international indexes in the future.
The Higher Attestation Commission has included the Religion Studies journal in its list of periodical scientific publications recommended for the publication of scientific articles on philosophy and psychology beginning in 2020.