SYO chair election continues at AIT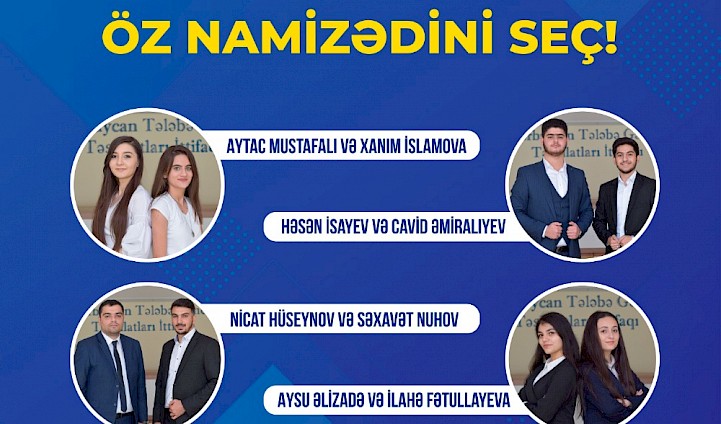 The election process for the chair position of the Student Youth Organization (SYO) continues at Azerbaijan Institute of Theology.
Students who are confident in their abilities and experience, want to make a significant contribution to their fellows' activity at the Institute, are actively participating in the election process.
It should be noted that the organization, based on the principles of voluntarism, is established to increase the activity of young people in the public life of the institution, protect their rights, ensure their interests, organize efficient leisure time, improve their intelligence and establish close relations between groups and faculties. The primary goal of the organization is to represent and protect the interests of students, ensure their active participation in the public, cultural, social and economic life of the republic.
In recent days, the Institute has joined "Bir" Student-Volunteer program to actively engage our youth in volunteering activity, work hard for the development of our country and represent Azerbaijan at local and international events. This project contributes to the personal development of young people, gaining experience in various fields, enhancing their knowledge and skills as well as living an active student life.
It should be noted that AIT implements various projects to organize students' leisure time activities actively, enrich their outlook, develop their polemic skills, as well as organizes seminars, roundtables and trainings.